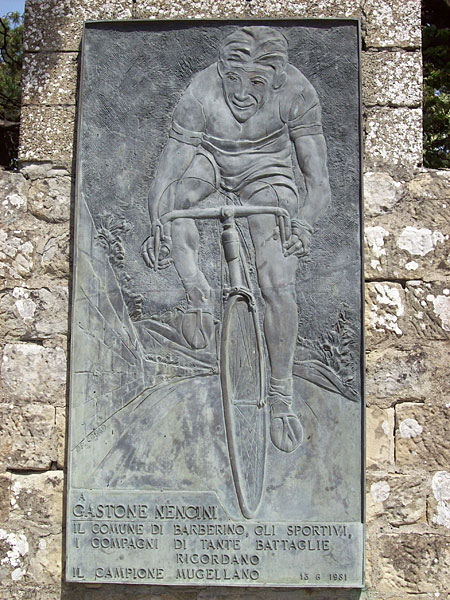 Tuscany is a land of great cycling champions who have made the history of this sport; on September 2013 in the Region have taken place the Road World Championship. In the Mugello were born: Gastone Nencini, winner of a Giro d'Italia and a Tour de France; and Franco Ballerini, winner and several time protagonist of the Classic Paris-Roubaix. On these roads also ran Gino Bartali and Fiorenzo Magni.
To reach the farmhouse Corzano, there is a rather difficult climb of a few hundred meters, almost gravel road to pass, but except this, the area offers many routes that meet the favor of either excursionists as well as more prepared cyclists.
We suggest you begin with the striking ring of Lake Bilancino, which is about 12 km;  continue along the hills of the lower part of the Mugello, and then taste your ability facing to the Apennine passes, the Futa, the Giogo etc. ..
Detailed Cycling tourist information are also available on the site  www.mugelloinbike.it unfortunately only in italian for the moment